It will shortly be 220 years since the birth of Tomás Antonio de San Pedro de Alcántara Mena Mesa, better known as Doctor Mena. 
Doctor Mena was a person who left a great mark on the Majorera population, especially among the most needy. For this reason, and for having been an exceptional philanthropist, we do not want to miss the opportunity to recall his figure.
Childhood of Doctor Mena

 
Doctor Mena was born on February 20, 1802, in the "Buen Lugar", a humble two-room house with a gabled roof, located near the town of Ampuyenta. 
Tomás spent his childhood in Fuerteventura. At that time, life here was very hard. His parents grew cereal on topsails near Tefía. But, so much effort was barely enough to eat. 
Tomás did not go to school, simply because at that time there were no schools on the island. Some children were lucky enough to learn essential grammar and accounts, thanks to people who gave them private lessons.
Little Tomás learned to read, write and a little math thanks to his godfather, Presbítero Medina, who stopped by his house to instruct him. It was precisely the clergyman who encouraged Tomás's parents to send the young man to study in Las Palmas, at the Seminario Conciliar de Canarias. 
The parents accepted, as they had already done so with his eldest son, Conrado, who was a priest and had a comfortable life. 
In 1812, when he was just 10 years old, Tomás separated from his family and went to Las Palmas. His parents, José León and María de San Diego, were so poor that to pay for the trip they had to sell that year's harvest
Doctor Mena at the University
After completing his primary studies, he joined the Conciliar Seminary, pursuing a degree in Philosophy at the University of Seville. He was a smart boy, with great concerns. At just 18 years old, he obtained with excellent marks the Chair of Philosophy at La Santa Iglesia Catedral de Canarias. 
Dr. Mena resigned from the chair, without taking office, when called by his brother Conrado, who was a priest in Havana. Conrado had a relevant social position and a small fortune.
It seems that Tomás arrived at the port of Havana with no other luggage than what he was wearing: a shirt and a handkerchief. Havana was Tomás' great opportunity. There he studied Medicine. On March 27, 1825, he obtained the title of Medicine and Latin Surgery. 
We must be aware of the ability to overcome young Tomás, who, at just 23 years old, had already managed to leave Fuerteventura and complete two university degrees with exceptional marks. Cuba quickly became too small for Doctor Mena. He went to Paris in 1831, acquiring extensive knowledge in medicine.
After a six-year stay in the French capital, he returned to Havana. There he opened his medical practice, assisting in several epidemics of yellow fever and cholera. These circumstances credited him as a great doctor, one of the best surgeons of the time, as well as a specialist in tropical diseases. He traveled to various countries giving lectures, while continuing to train. He was a world eminence. 
Doctor Mena was appointed Academician of the Faculty of Medicine of the University of Cádiz, in 1846. This fact meant the recognition of his international prestige on home soil, something quite unusual in our country.
Doctor Mena returns to Fuerteventura
In 1846, at the age of 45, the famous Doctor Mena left everything to return to his native land, Fuerteventura. 
He arrived with an immense fortune, in addition to impressive French and English porcelain, a painting from the Goya school, fine wood furniture, solid silver cutlery with his initials engraved, gold-buttoned shirts and suits, and much more. He also brought the mulatto servant from him. 
Tomás was willing to spend the rest of his life with his mother, a widow for the second time, who continued to live in the village where he was born. He decided to spend the rest of his days dedicated to the contemplative life, on his quiet island, away from the noise of big cities. 
But he could not get rid of his profession as a doctor. He felt the duty to render his services whenever he was required. The only condition he set was that the sick come to his office. He always attended them for free.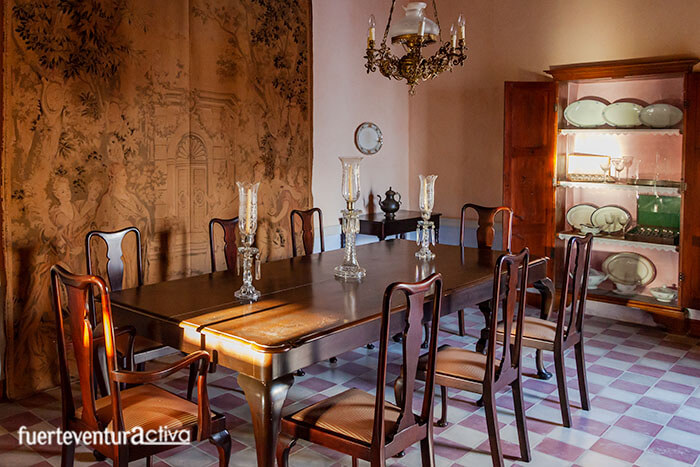 He bought and furnished two houses in Fuerteventura: One near the Tefía Mill, and another in Ampuyenta (currently it houses the Doctor Mena House Museum). He also had properties in Casillas del Ángel, Los Llanos, Betancuria, Valle de Santa Inés, La Antigua, Vega de Tetir, Valle de Jaifas in La Oliva, Costa de Los Lajares and Puerto Cabras. 
He also acquired several plots of land in Tenerife, among which we highlight a summer house in Los Rodeos, a rustic farm in Guamasa and another in El Tornero. 
Doctor Mena passed away on July 10, 1868. Leaving an immense fortune and an important legacy that he was, unfortunately , neglected by his heirs. 
A valuable library full of medical books and incunabula was burned by his relatives, used as fuel to roast wheat and corn. 
He left an immense monetary fortune to build a hospital in Fuerteventura, the first on the island. Construction of this building was not started until 1901, and was completed in 1965. But it never came into operation. It is known as "Hospitalito de la Ampuyenta".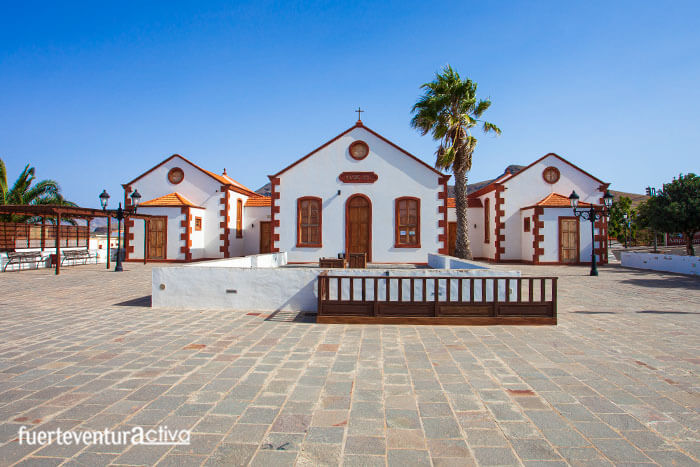 Fuerteventura01