Fuerteventura is a calm and at the same time cosmopolitan place. Artisans from all over the world choose to settle in this little paradise. Here, the chromatic vividness of the landscapes dominated by intense blues, turquoises, and a whole range of ochres inspire these artists to create unique and exclusive pieces. 
"Crafts: Handmade gifts and souvenirs" is the new section that we have created in FuerteventurActiva for you. It is dedicated to publicizing and valuing the artisan hands that work on our island. 
It also becomes a showcase for you to acquire a little piece of Fuerteventura as a souvenir of an unforgettable stay.
CACTOO. CANARIAS
 Martina and Jindriska are the soul of cactoo.canarias, two enterprising women who one day decided to leave their native Prague to live near the sea. 
The desire to try new and enriching life experiences, together with the desire to show their children other places and lifestyles, so different from those of their country, made them venture to travel to Fuerteventura. 
The island made a deep impression on their lives and their creativity. After a period of training, in which they strengthened their knowledge of ceramic crafts, a long-standing tradition in the Czech Republic, they launched this beautiful project, creating their own brand: cactoo.canarias
Martina and Jindriska work with white clay, iron oxides and  foodsafe enamels. For their creations they are inspired by the landscapes and colors of Fuerteventura, from the different shades of the sea, to the green of the lichens that cover the volcanic stones, or the browns of the landscape. Even its logo, a cactus that rises towards the sky, is inspired by our beloved Fuerteventura.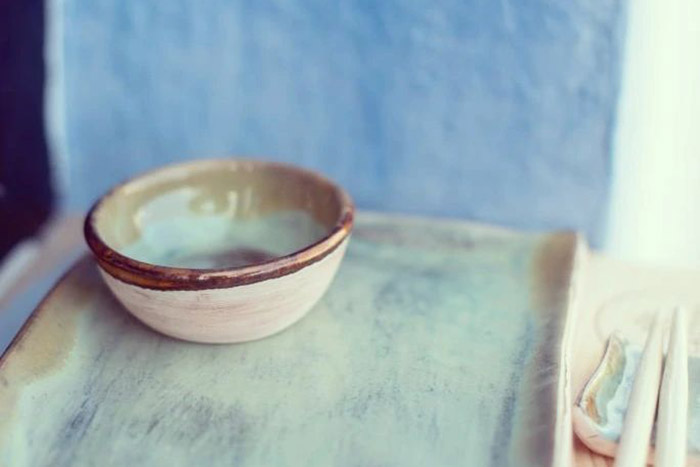 If you want to buy some of the pieces that cactoo.canarias make, come to the Lajares Craft Market. There you will find them every Saturday at their stand.
You can also find their pottery in the following establishments: 
– Lapa (El Cotillo). 
– Succulent and La Fuentita Gallery (Corralejo).
 – El Arco restaurant and Alberta café (Lajares).
Instagram: @Cactoo_Canarias
Photos: Bibi Radossi